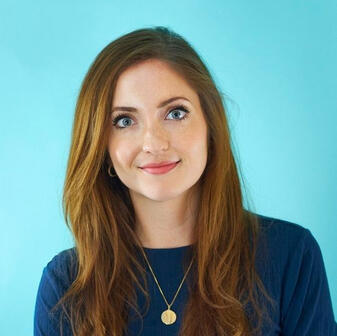 Hi, I'm Daniella.
I'm a curious product marketing professional with experience leading marketing and growth strategies at some of the world's fastest-growing and innovative tech companies.I'm passionate about product marketing as a discipline, product-led growth strategies, and building rich narratives.Areas of expertise:
▪️ Market intelligence, research, and competitive intel
▪️ Product positioning, messaging, and storytelling
▪️ Pricing and packaging strategies
▪️ Go-to-market strategies for new product launches and optimizations
▪️ PLG strategy and growth marketing
▪️ Buyer and user journeys
▪️Audience personas
▪️ Funnel optimization
▪️ Multi-channel marketing campaigns
▪️ Content marketing
▪️ Sales enablement
---
How to apply Toastmasters speaking skills to your job hunting journey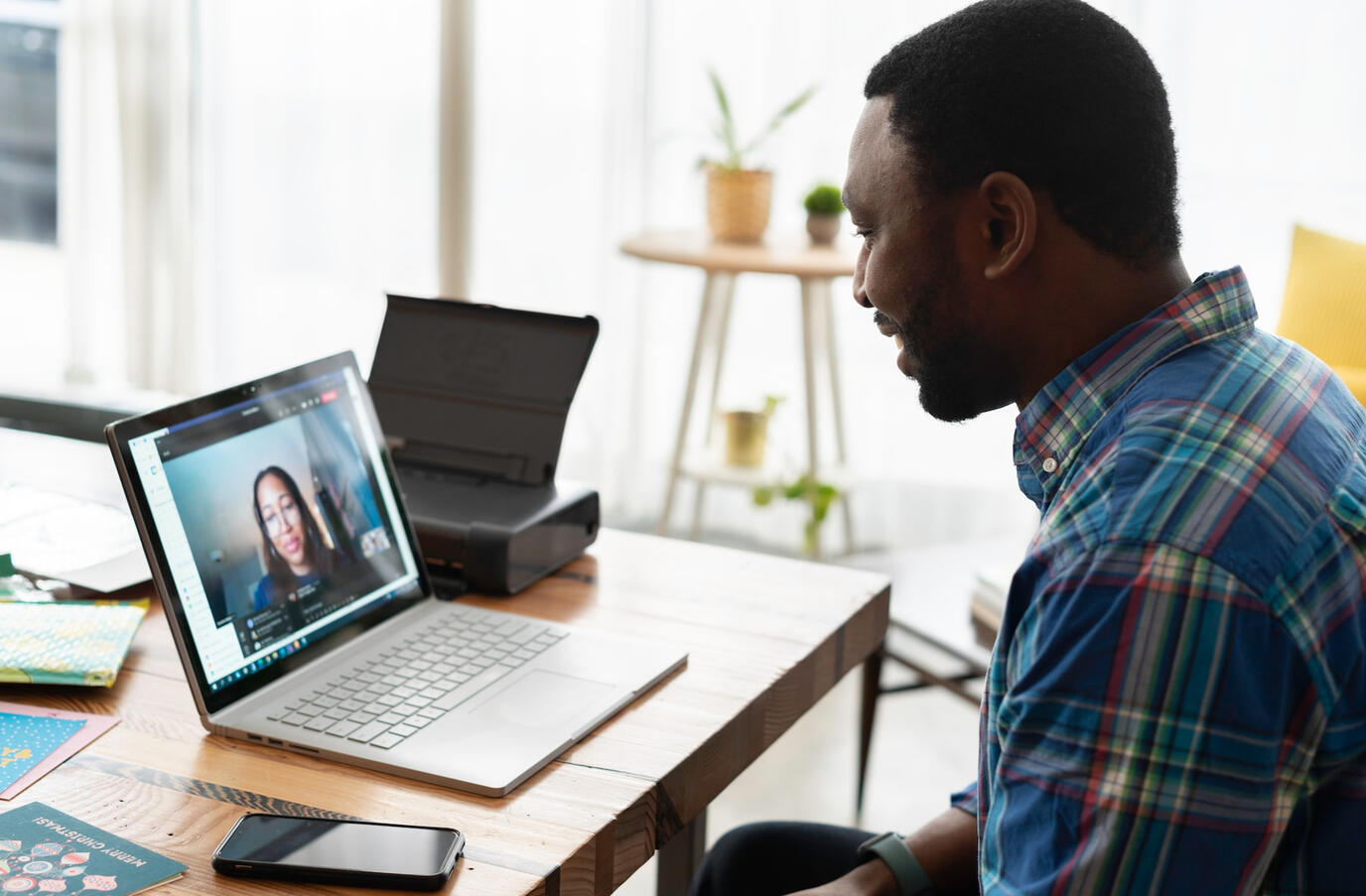 Looking for a new role? There's no doubt that this is an exceedingly strange time to be job hunting, with the world having been in turmoil for almost a year. Anything that a candidate can do to make themselves stand out and sell their experience better has never been more vital.As a member of Toastmasters International for over a year, I've found it instrumental in influencing many facets of my daily life. For anyone who isn't familiar, Toastmasters is a nonprofit educational organization that operates clubs worldwide to practice and improve public speaking, communication and leadership skills. It's extremely low cost — just $90 for the whole year, plus a small amount to your local club ($10 at mine) — and the clubs organize weekly meetings.In this post, I'll reflect on how regular public speaking practice can help you land a new job.A quick disclaimer: I don't work for Toastmasters, nor am I sponsored by them in any capacity, I simply love the experience I've had so far and want to share it!
Hone your virtual presentation skills
In "normal" times, Toastmasters meetings typically take place in a room setup like a classroom. All speakers stand at the front of the room when speaking, sometimes in front of a small podium, but moving around is encouraged. As with so many other activities since the pandemic hit, Toastmasters shifted sharply to virtual meetings on Zoom.This helps candidates prepare better for their interview process — which is now overwhelmingly done virtually by companies. There's no sign of this process changing for a while, either. Getting more accustomed to and confident at speaking on a video call, which can be disconcerting at times, is incredibly helpful.
Animate and maximize body language
One of the first parts of speaking at Toastmasters that strikes you is that you are always standing. This is just as vital when on a video call — standing helps you project better and more confidently, enables you to animate more freely with your hands, and frankly, gives you a little boost of energy.Make sure you are standing up for every single interview you take. It also has the added bonus of minimizing nervous body language you might cling to otherwise, such as leaning on a table, crossing your arms, fiddling with your hair, or biting your nails subconsciously, all of which will make you appear less confident, or worse, disinterested.
The relevance of Table Topics
Table Topics is a segment at a regular Toastmasters meeting, where a Table Topics host comes up with impromptu questions that are fired at random to members. The speaker needs to answer the question completely on the spot. This is frequently the most hilarious part of a Toastmasters meeting as people get extremely creative with their responses.Yet, even seasoned public speakers can have their nerves shredded to pieces with these, as you have zero time to prepare or arrange thoughts.What situation does this remind you of? A tough job interview, of course!No matter how prepared you are for an interview, there will always be curveball questions. Moreover, depending on the style of your interviewer/s, they may take the Socratic method with lots of rapid fire questions in quick succession, and "why" follow ups to each.Even if you can't think of the "perfect" answer there and then, Table Topics practice will help you respond more confidently, make the most of well timed pauses to gather your thoughts, and most importantly, ensure you didn't get tongue tied.
Mastering best speaking practices will help in all aspects of your career
Adhering to common best practices in speaking, all of which are reinforced in every single Toastmasters meeting, will overall put you in a stronger position as a candidate, and help you articulate your experience and skills in the most effective way. Here are just a few:
Being hyper aware of filler language — i.e. not using words like "uh", "um", "so", "like", or repeating words. There is a dedicated role in every Toastmasters meeting called an "Ah Counter", who specifically tracks the use of filler words and reports back on it at the end. This is a huge game changer — so many people have no idea how much filler language they use every time they speak, and it's to their detriment, as it detracts from a person's confidence and credibility. Simply being so conscious of vocal disfluencies make you much more adept at keeping it to a minimum.

Varying tone and pitch — this is one I've struggled with a lot, personally. It can be easy to lapse into sounding monotonous and losing the interest of the listener if you do not proactively try to vary your tone and pitch. My top tip is to be actively aware of smiling when speaking — it might feel silly and over the top when you're doing it, but it really helps you come across as more relaxed, engaging and likeable.

Taking advantage of pauses — people are terrified of pauses. Why do you think there's so much filler language abound? All because people want to fill that "awkward" gap. However, pauses are incredibly powerful. They give you time to gather your thoughts, especially if you're being asked a challenging question. It's also not natural to be constantly blurting out a whirlwind of words, and this will probably overwhelm the interviewer. Simply getting used to speaking at a slower pace with regular pauses does wonders for adding an air of assurance and confidence.
Try Toastmasters — you don't have to speak right away!
In summary, I strongly believe an investment in Toastmasters can be integral to any candidate's success in landing a new job. Being able to project confidence in your skills, speak authoritatively about your experience, and respond on the spot and under high stress, are all invaluable.The beauty of Toastmasters is also that anyone can join to observe as a guest, it's completely low stakes. You can also try out several clubs in your area until you find one that fits you.Toastmasters operates over 16,600 in 143 countries — it's a global organization! Find a local club to learn more and start your journey.
---
---
The top 4 skills needed to be a Product Marketing Manager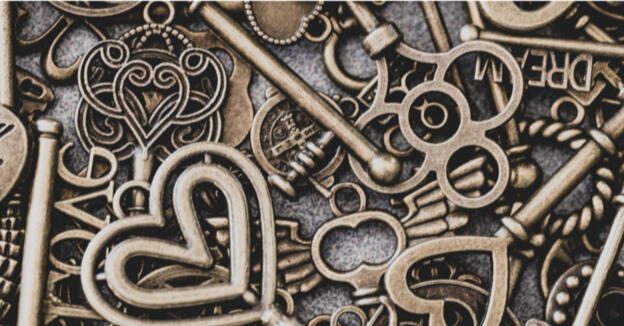 Product marketing is a notoriously difficult discipline to define. Product marketing is deeper than ensuring a new product launches successfully, and all about being customer-obsessed. It's the whole process of bringing new products to light and understanding deeply how the customer will use them, to launching said products, and crucially, maintaining a valuable product in the market over time and enabling sales and customer success.Product marketers also come from diverse backgrounds, as the role typically requires a healthy mix of both creativity, problem solving and analytical skills. In any B2B or B2C company, you might find product marketers coming from sales, demand gen marketing, project management, or customer support.So, what skills are required to fulfill this multifaceted role that spans so many departments in a company? Let's dive into some of the skills needed to excel as a product marketer.
Empathy
This isn't just a skill for those working in customer support. It's integral to the product marketing manager role — they must be in tune with the customer at all stages of their journey. They shouldn't just be aware of the customer's needs, but they must be the customer's advocate. Whilst it helps to have a curious, open mindset to begin with, empathy can be honed over time, by proactively gathering customer insights.This empathy is manifested by constantly sourcing new customers to speak to, asking them relevant, unbiased questions, understanding their challenges and desires, and providing feedback in a timely, constructive way to the relevant stakeholders.Top tip: Befriend your customer support team and help them answer common support tickets. You'll immerse yourself into the mindset of your customers.
Cross-functional communication
A huge part of a product marketing manager's role is being able to concisely and clearly explain strategies and decisions to multiple stakeholders — and these frequently include senior executives. The ability to present persuasively and support ideas with visuals, data points and digestible messaging — no text wall slides! — cannot be underestimated.Top tip: For a low cost way to hone your communication skills and regularly practice public speaking, check out your local Toastmasters club. Most are still hosting regular online meetings during the pandemic.
Storytelling
A product's messaging is a product marketing manager's bread and butter. Anyone can claim their product is better than someone else's, but only a skilled product marketer can craft the story behind it, not just to solve a problem, but also to build desire and passion for the product.Product marketing commonly involves explaining complex, technical terms and features in words that anyone can understand, no matter their role or industry. Therefore, strong writing skills are vital — both in explaining the product but also bringing its story to life.Top tip: To understand the importance of narrative design and storytelling in product marketing, check out this excellent article by renowned product marketer Marcus Andrews.
Research and problem solving
Defining the key problems to be solved is typically the remit of a product manager, however a product marketing manager should support them in every way they can by undertaking market research, and providing wider context to the challenges customers face.They should get familiar with key research and analytics tools such as Amplitude, Google Analytics, *Hotjar, Thoughtspot, to name but a few. Knowledge of customer sentiment tools are also a huge asset for unpacking customer insights and feedback: LoopVOC, Prodsight and productboard are some that stand out. They should also keep their finger on the pulse when it comes to competitor behavior over time.Interpreting and looking for themes and patterns in data, and being able to recommend data-informed decisions, is an advanced skill that takes a long time to develop, but is vital to achieving long term success in a product marketing career.Top tip: Brush up on tools such as Google Analytics by investing in LinkedIn Learning, which has thousands of bitesize courses. The cost may seem a lot upfront but is worth it for the content.
---
---
Workflow optimization tips for Product Marketers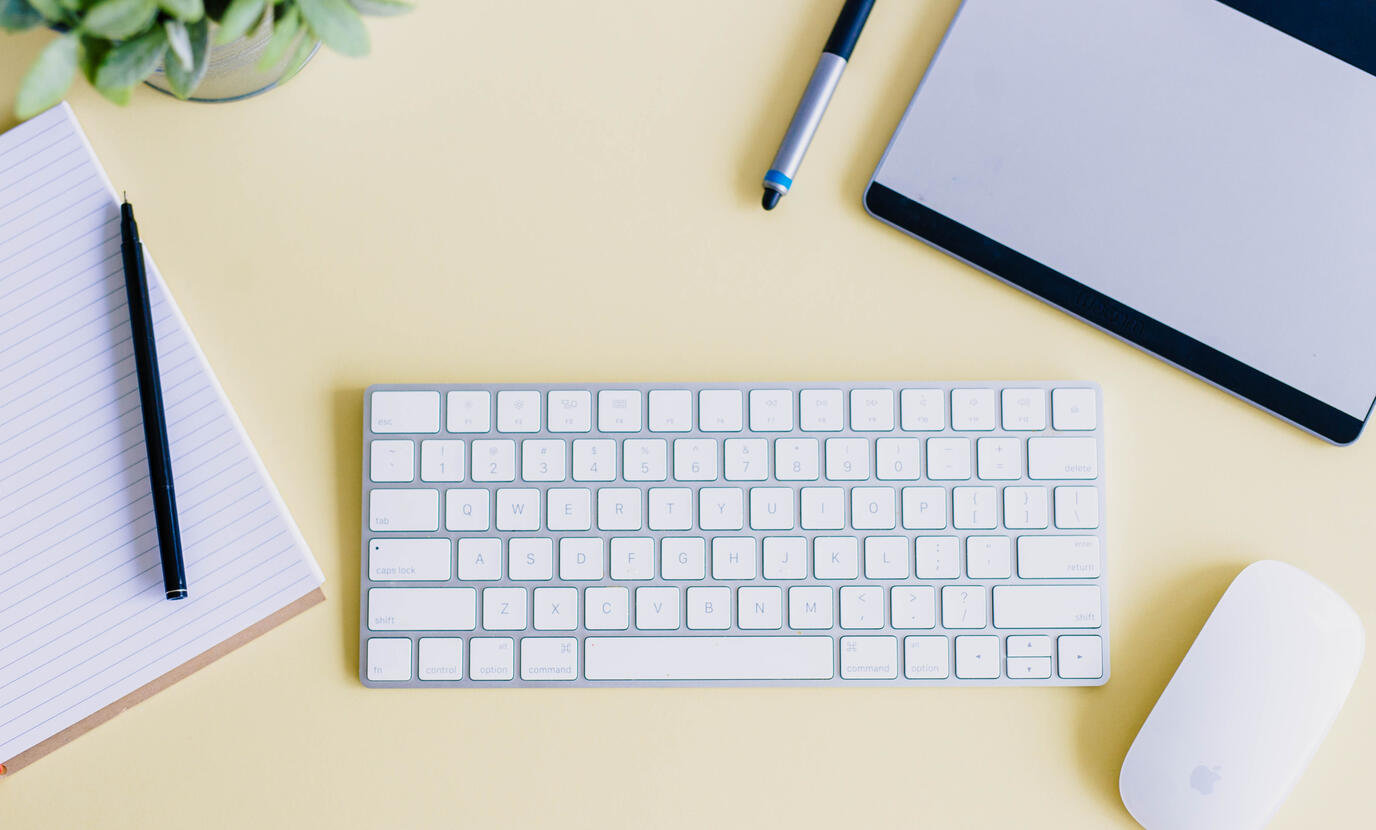 Few things make me happier than being able to be productive and efficient in my role, and ensuring my team feels confident in knowing what they are accountable for. As I transitioned from general marketing into product marketing last year, one of my core challenges at Kahoot! was maintaining communications across team lines, ensuring responsibilities were clear to all, especially as many staff were transitioning into changing roles. Here are my top tips for streamlining work, simplifying processes and ensuring you hit all deadlines!
Ensure a top level overview with a product marketing calendar
After analyzing existing workflow, I realized we had too many similar documents and spreadsheets related to product launches and other campaigns, with no consolidated overview for the team. Another key struggle was keeping everyone aware of which Product Manager was accountable for which feature or launch. At Kahoot!, we use Trello, and I've found it to be super versatile, going beyond a Kanban setup.I decided to repurpose an outdated board and created new lists for each month, thereby building a calendar. I then added cards with only the top level detail of the activity or event.Finally, I added colored labels to define whether the activity was related to product, content, lifecycle, PR, commercial, and most importantly, to designate the relevant Product Manager. This static calendar helped provide a visual, high level overview that could be referred back to as the source of truth, if someone was unsure.
Employ Kanban for larger projects and personal priorities
For programs and larger projects, I rely on Trello's classic Kanban-style setup — designating by what's up next, in progress, on hold, and done. I break down projects into manageable cards, and highlight by theme. This is also where features such as checklists, delegated members, and due dates really shine. You can get as granular as you like.
For my own to-do list, I use a mix of my own Trello cards and Google Keep. I split my tasks by checklists designated by week, and I prefer to keep my Trello card visible to all, which is effective at keeping myself accountable. Reflection is much easier when everything is documented, since we all have weeks where it's a struggle to recall what was delivered. My biggest recommendation is to not be afraid to constantly reprioritize tasks, on a daily basis.
Manage a separate workflow for design assets
As graphic and communications designers know well, structuring their tasks can be daunting when everything is designated as "urgent". I supported our fantastic graphic designers by building their own board tailored to them.By adding labels, members — i.e. the person requesting the asset, and the designer accountable — and setting due dates, our designers could prioritize their work list much more smoothly, and operate almost as a mini agency for the company. By having an entirely separate board, no specific design work could "get lost" in communication, everything was clearly documented, and no time was wasted following up with designators.
Use RASCI for large product launches
For larger product launches with diverse stakeholders coming into play, lines can quickly become blurred and communications can falter, especially when multiple cross-functional teams are involved. Employing the RASCI framework — a staple of project management, and a slightly expanded version of the standard RACI — to build a responsibility assignment matrix can bring much needed clarity. Here's a recap of what each letter stands for.R = Responsible: The person who is ultimately responsible for executing the project successfully. There is typically one role designated as "R", although others can be delegated to assist them.
A = Accountable: The person who has ultimate accountability and authority for the completion of the work; "R" is accountable to them. There can only be one "A" for each deliverable, as they are the core delegator.
S = Support: The people who support "R" and helps achieve deliverables. There are usually several "S" people listed on a project.
C = Consulted: The person or people whose input adds value to the successful delivery of the project — i.e. subject matter experts.
I = Informed: These are the people or groups who don't need to be directly involved in the decision-making process, but need to be notified of results and completion of the deliverables.Of course, no workflow is flawless, and iteration is constant. Processes need to be flexible, which is why I prefer dynamic tools such as Trello, so I can act quickly as company priorities and the work environment changes. It's also important to remember that a tool is only as good as those who use it — it takes time to build habits and use a process within a team. That's why it's vital to champion a process and lead by example.Build, implement, champion, refine!
---
---
Top tips for hosting an effective remote presentation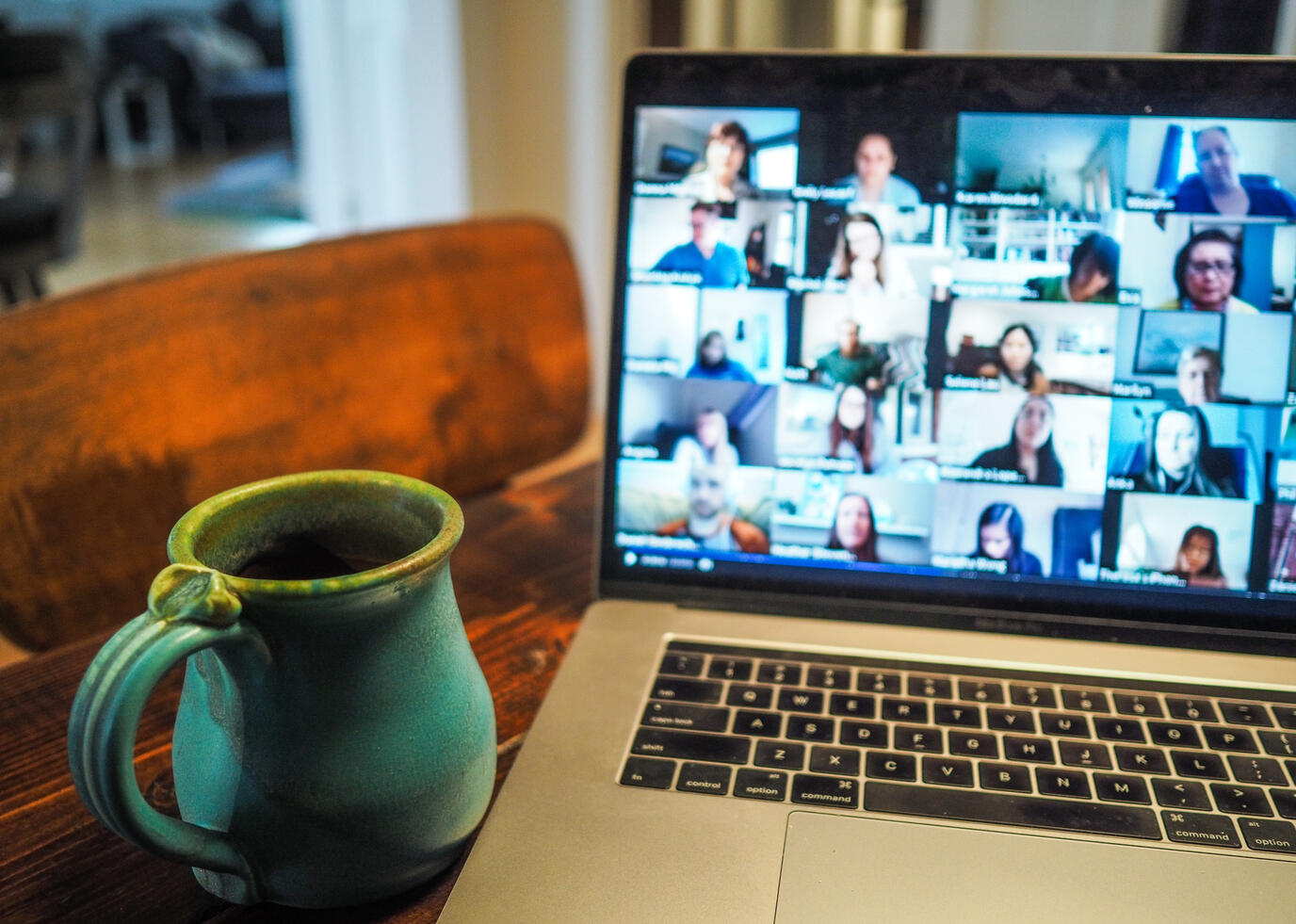 Working from home? Can't meet colleagues or customers face to face? Whether your company adopted a policy due to the COVID-19 outbreak, or you're part of a remote team, you can still deliver an impactful presentation from home, no matter where you host. Here are my top tips for making your remote meeting effective.
Location, location, location!
Before you even switch on your computer — consider your setup. You might not be in an office boardroom or conference room, but you can still optimize your "meeting" environment.
Find a quiet room or part of your house to set up your computer — a home office desk, dining table, or kitchen island works well.

Make sure you don't have any direct light shining from behind you — i.e. a window on a bright day — as this will make it hard to see you.

Ensure your webcam is at eye level so the video call feels more natural.
Get the right technical setup
Whilst modern technology is incredible, it can still slip up at unexpected times — so prepare fully to have the best experience possible.
Choose a video conferencing tool you're comfortable with — Zoom, Microsoft Teams, or Google Hangouts Meet are popular choices.

Ensure participants have the correct link to join your meeting in advance, and are informed in case they need to install software to access it.

Disable all desktop notifications or noises — we've all experienced how distracting they can be!

If you're the main host, instruct participants to mute their microphones if they're not speaking.
Adapt your presentation for remote delivery
To make sure your meeting is inclusive and interactive, you'll need to adapt your content and presentation style accordingly.
Consider your presentation length and shorten if possible — include 5 minutes "contingency" time for unforeseen technical problems — for example, participants having connectivity issues

Share a concise agenda with participants beforehand so they know a good time to ask questions or cover any other business. Make time during your presentation for pauses and ask if anyone has questions or comments — this is especially important if you can't see all participants

Keep your audience engaged by adding interaction to your presentation — consider cutting back on a traditional slide deck and hosting a kahoot game to wrap up when you're finished presenting. We find that fewer slides means more engagement, but both approaches work well when you host via video conference.

Don't forget to follow up! Share your presentation afterwards to prompt feedback, and keep the conversation going.
---
---
How I grew my professional network virtually during the global pandemic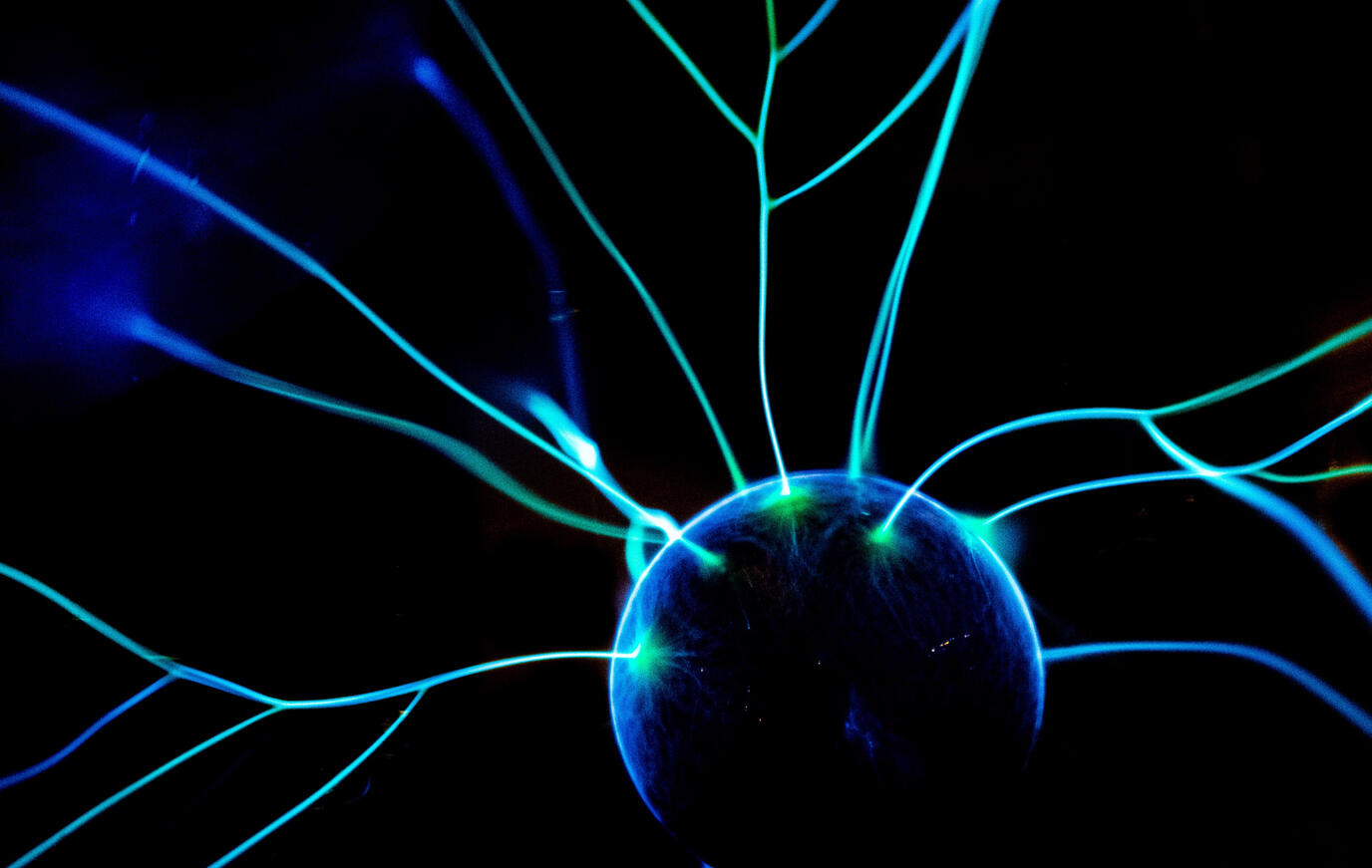 For the past few months, many have been wondering how to grow and nurture professional networks when as a society, we no longer have the luxury of in-person meetups, mixers, or other events for the foreseeable future. The power of face-to-face conversation and conversations cannot be underestimated. However, there are some simple steps to take to ensure you don't miss out on crucial networking and relationship-building experiences.First things first: do some digital spring cleaning if you need to. Make sure your LinkedIn profile, portfolio, website, or blog, is in excellent shape and up to date so people know the best place to contact you, understand your current situation and view your latest work.Top tip: use Resume Worded to scan your resume and LinkedIn profile, to get hyper-targeted feedback and recommendations for improvement.
Create a list of key thought leaders from various channels
Less time out of the house and less time spent traveling and commuting can mean more time for reflection and study. Use this time to dive into industry-relevant reports you diligently downloaded "to read later", as well as discovering new, useful resources.For other marketers, I recommend signing up for newsletters from gold-standard industry thought leaders such as Product Marketing Alliance, Hubspot, and Marketo, as well as other wider industry resources such as Morning Brew - who recently launched a Marketing Brew! - and Crunchbase. Use these resources to discover and curate thought leaders who you admire professionally, or follow companies of interest.Of course, you can also directly search for leaders in your chosen field. Think aspirationally - if your long term goal is to become a CMO, search for lists of the most influential CMOs across industries who you can follow.Follow all thought leaders you discover on LinkedIn and other social media channels you have a presence on.Top tip: most reports and whitepapers tend to have short Q&As with relevant thought leaders - these are a goldmine to dive into!
Personalize your LinkedIn invitations
Most professionals, especially those in Marketing, are delighted to connect with other experts in the field on LinkedIn. However, most people tend to not appreciate out of the blue connection requests that lack any context, especially if the connection is already tenuous at best. Jaded professionals have come to expect random sales pitches, job asks, or even requests for customer support at all times.So, how can you boost your chances of someone you wish to add to your network accepting your connection request? Gentle flattery is great, but it looks completely disingenuous if it's obvious you don't know why you're flattering them! Show you've taken the time to actually read their work, or review their achievements. Naturally, you should also tailor your invitation based on how you came across them. Here's a good example of a LinkedIn connection request to send to a peer:Hi, [name],As a fellow product marketer in [industry], I was inspired by the recent post you shared on [Slack channel, forum, LinkedIn] about [relevant topic]. I would love to connect with you.Best wishes,[You]That's it!
Establish your value in networking channels
Reposted content can swiftly become dull if nothing thoughtful has been added to it. If you're sharing an interesting article, pull out a particular quote or angle that appeals to you and comment on it, or ask a relevant follow up question. Moreover, don't be afraid to share an insight or spark a discussion without linking to an external article.Make sure you follow up with any engagement on your post and keep the conversation going, and tag relevant people who might also find the content or discussion interesting. The same goes for posts from those you find influential - don't just "like" their post, comment on it! Tag relevant people who might also find the content or discussion interesting.This is a crucial investment of time to showcase yourself as a credible voice in your industry and disciple, and is most importantly, a long-term investment. There are no quick fixes for building authority and credibility!Top tip: Spend 20-30 minutes a week - i.e. 5 minutes a day - scanning for interesting threads to comment and share insights on. LinkedIn's News tab is the perfect place to start.
Don't overdo the webinars!
It can be tempting to sign up for every webinar that lands in your inbox, or you come across online. I certainly made this error in the early days of the pandemic - with no more scheduled in-person events, I figured I'd have all the time in the world to tune in to webinars, right? Wrong. Most webinars are simply not designed or delivered in a way to engage an online audience for a long period of time.First of all, do your research. Is the webinar hosted by speakers you really admire and want to learn from? Is the topic juicy enough to hold your interest for at least 20 minutes? Are there ample opportunities for audience interaction and discussion?Moreover, be respectful of your own time, as it's easy to bite off more than you can chew. For many people, working from home due to the pandemic has only increased their working hours - and not to mention their stress and anxiety levels - giving them less time than they thought they had. A good rule of thumb is to hone in on no more than 1 webinar per week that interests you, and of course, be sure to check out on-demand content when you are in the right headspace to digest it!Top tip: webinars are another vital avenue to discover and learn from thought leaders.With these tips, you can continue to build and nurture your professional network, no matter how long in-person connections and events are postponed for.
---
---
How to pivot your positioning in times of upheaval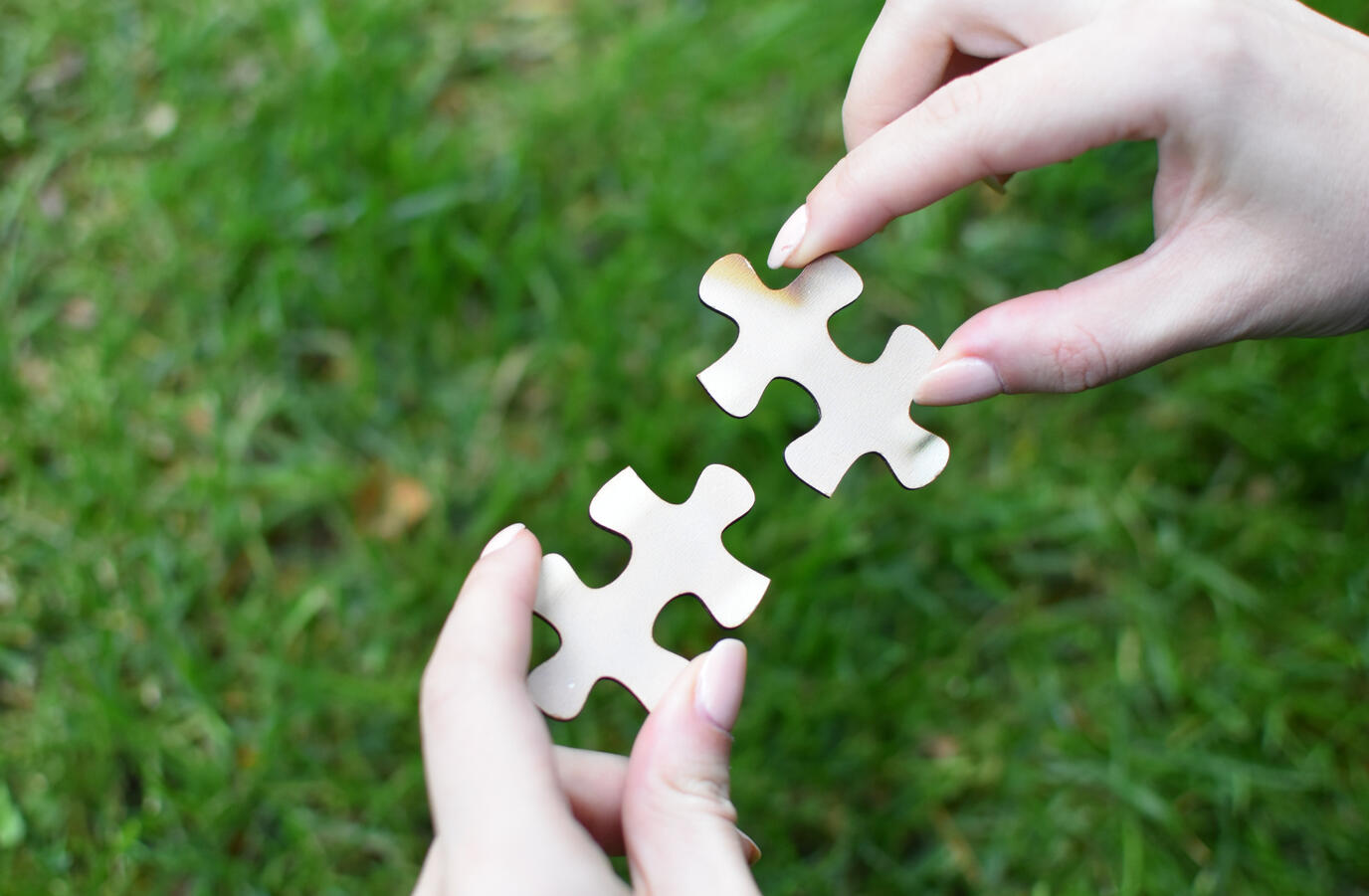 Since the COVID-19 outbreak hit hard in early 2020 and much of the world faced economic shutdown, businesses of all industries had to quickly pivot their models to cope.I was fortunate that my company's core product was designed with the capacity to shift to online, as it's a hybrid e-learning company. Yet, we had to rapidly modify product marketing strategy and tactics, to move away from what had been delivered in the past year and be relevant to the unfolding crisis.As learning platform software, most of our use came from in-person learning experiences - classrooms, meetings, training, and events. We wanted to continue to support the needs of our users, as well as manage a broad user base.In this article, I'll go through some of the key steps we took to pivot our positioning and messaging to reflect the rapidly changing characteristics of our buyers, and understand their changing needs and behavior.
Keyword research audit
It's a good practice to do long-tail keyword research once every six months or so, in a normal situation. Yet the pandemic meant we had to quickly update this to understand rapidly changing behavior. We needed to understand:1. How were user/buyer needs changing?
2. What is the actual data behind the "feeling" of the situation?For example, were people searching for "online learning", or "virtual learning"? "Remote meetings", or "online meetings", and so on. What did people actually need?I strongly recommend using a tool such as Keyword Tool for long-tail keyword research, and cross-comparing against Google Trends.I also receive a newsletter called Exploding Topics, which I discovered a few months ago. It's sent out weekly, and covers searches that are increasing exponentially - you can segment by categories such as product, business, technology, design, and more.Whilst I am a big fan of Google Trends, it's vital not to be driven just by trends in the moment, and try to avoid buzzwords. Look at the data overall to get a clear picture, to help inform your messaging.
Review your website pages
Now you have some data, it's time to review which pages are crucial to your buyer journey. Which web pages get the most hits? Are there any clear drop-off points? Can you pinpoint where will you need to update your messaging?Once you have answered these questions, you will need to audit your key webpages. Audit your key website pages - I recommend using a tool such as Lucidchart to build out the hierarchy and visually recognize which pages you need to prioritize.Once you have everything crystal clear, you can start to make the updates you need.
Competitor tracking - time to refresh!
The next step to take alongside doing your internal research is to look externally. How have your competitors adapted?Strong product marketers will have their fingers on the pulse with their competitors, but in times of rapid change you should watch them more closely than ever. We all have limited resources, so focus on your key 4-5 competitors. By all means, keep track of new competitors coming in, and over time your key ones may change, but only spend significant time focusing on a maximum of five. Especially focus on how their messaging changes in times of change.What should you track about your competitors?At minimum, you should know the below:
Company web page & profile

Target market

Market share (how many users)

Key comms & messaging

Product and services

Pricing & tiers

Distribution channels

Key integrations

Followers and engagement on social media channels
The final step - updating positioning documents
Now, how can you cement your messaging in one place? Here is where your trusty positioning documents come in! These are your bread and butter and should be the "one source of truth" that teams use to understand how you market products. Therefore, find a good template and stick to it! There are a wealth of good options out there to choose from.Update your positioning documents with all your findings - what has changed? Be sure to keep track of all changes - both so you know what your former (i.e. pre-upheaval) positioning was, your current positioning, and if you anticipate any more changes in the near future.What should be in your positioning documents?
Product name & category - what is the product?

Positioning statement (internal & external) - what is the overview?

Target audience - who will use it?

Value Proposition - what are the benefits, and what problems do they solve? Aim for no more than 3-4

Differentiator - what sets you apart from others?

Messaging pillars - what actual words will you use to describe your product?

Competitors - what do they do, and what is their top-level messaging?
Taking all these steps and making sure you have the right tools in your arsenal will ensure you are one step ahead of the curve, and can handle upheaval.
---
---
The what, why, and how of tracking brand awareness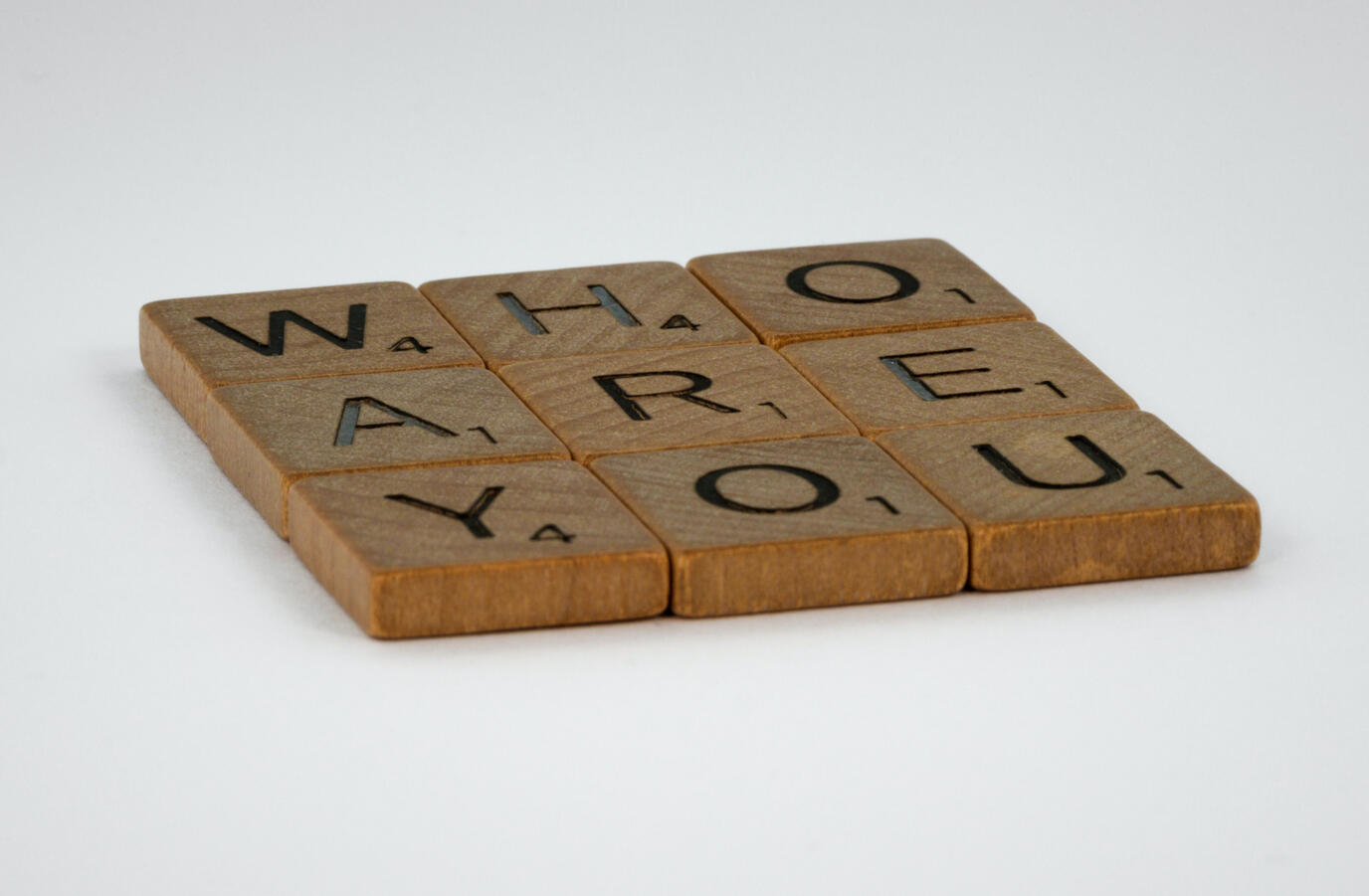 "Brand awareness" - to many people, and especially to non-marketers, it sounds fuzzy and intangible. There are no hard and fast metrics or data to lean on, which can cause data-driven marketers to break out into a sweat.Succinctly, brand awareness is how familiar your target audience is with your company, and how well they recognize it.Why track it at all?Consumers have never had such a wealth of choice at their fingertips, with so many companies vying for their attention. Yet all this choice is overwhelming, which is why 85% of consumers now research online before making a purchase.When consumers are already aware of a company and its products, they are more likely to trust that company instead of researching other options.Therefore, tracking brand awareness is a key benchmark in knowing the impact of your marketing strategy over time, and can help you differentiate your messaging, understand how to launch a new product, know if your target audience is still relevant, and keep an eye on emerging or evolving competitors.
Brand awareness, brand recall, or brand recognition?
This is where definitions can get a bit confusing. Brand awareness, brand recall and brand recognition are varying terms, yet all equally important for a marketer to understand.Brand awareness simply means the recognition of a company or its product by its name alone - a fundamental way to distinguish how well your target audiences identify you versus your competitors.Brand recall refers to how well a brand is connected with a specific product type or class. You can test it by asking your target audience outright which brand/s immediately come to mind in relation to a product class, unaided and with no prompts.E.g. "When it comes to car models, which brands immediately come to mind?"Brand recognition means the ability to recognize or know a specific brand with very low effort. In an ideal world for businesses, consumers will recognize a brand by its logo or other attributes, for example, the golden arches of McDonald's, without even needing to see its name.Brand recognition is therefore crucial to your wider marketing strategy, so your company becomes recognizable for its logo, visual elements, tone of voice, tagline - not just its name alone.
How to track brand awareness
Now we've covered the why and the basics of brand awareness, let's understand how you can go about tracking it!You can track brand awareness with metrics such as organic traffic - i.e. how people intentionally find your product - but in this article, I will focus on a key qualitative method - brand awareness surveys!Google Surveys is a great tool to gather customized market research at a very reasonable cost and for any budget. You can target your audience and use screening questions to ensure respondents are in your target audience.However, don't get carried away and treat this survey like an in-depth, qualitative survey like with tools such as Survey Monkey and Typeform. You are not trying to find out absolutely everything, rather gather key information about the state of your brand, and its ranking against your competitors.As with any research you do as a marketer, never ask leading questions. Survey Monkey has a wealth of resources on how to best ask questions, from the basics to more advanced market research techniques. Google Surveys also provides lots of helpful tips and insights on how to make the most of the surveys possible.When you have your results, be sure to dig in and compare the data using pivot tables to see if there are any interesting correlations. From this comparison, you'll be able to identify any gaps between what people look for and the attributes that people see in your brand - and your competitors!Once you have a good survey process in place, repeat it! A good benchmark is to run a brand awareness survey quarterly, keeping the questions the same and monitoring any changes.
---
---
Build empathy and gain insights with a company-wide customer support day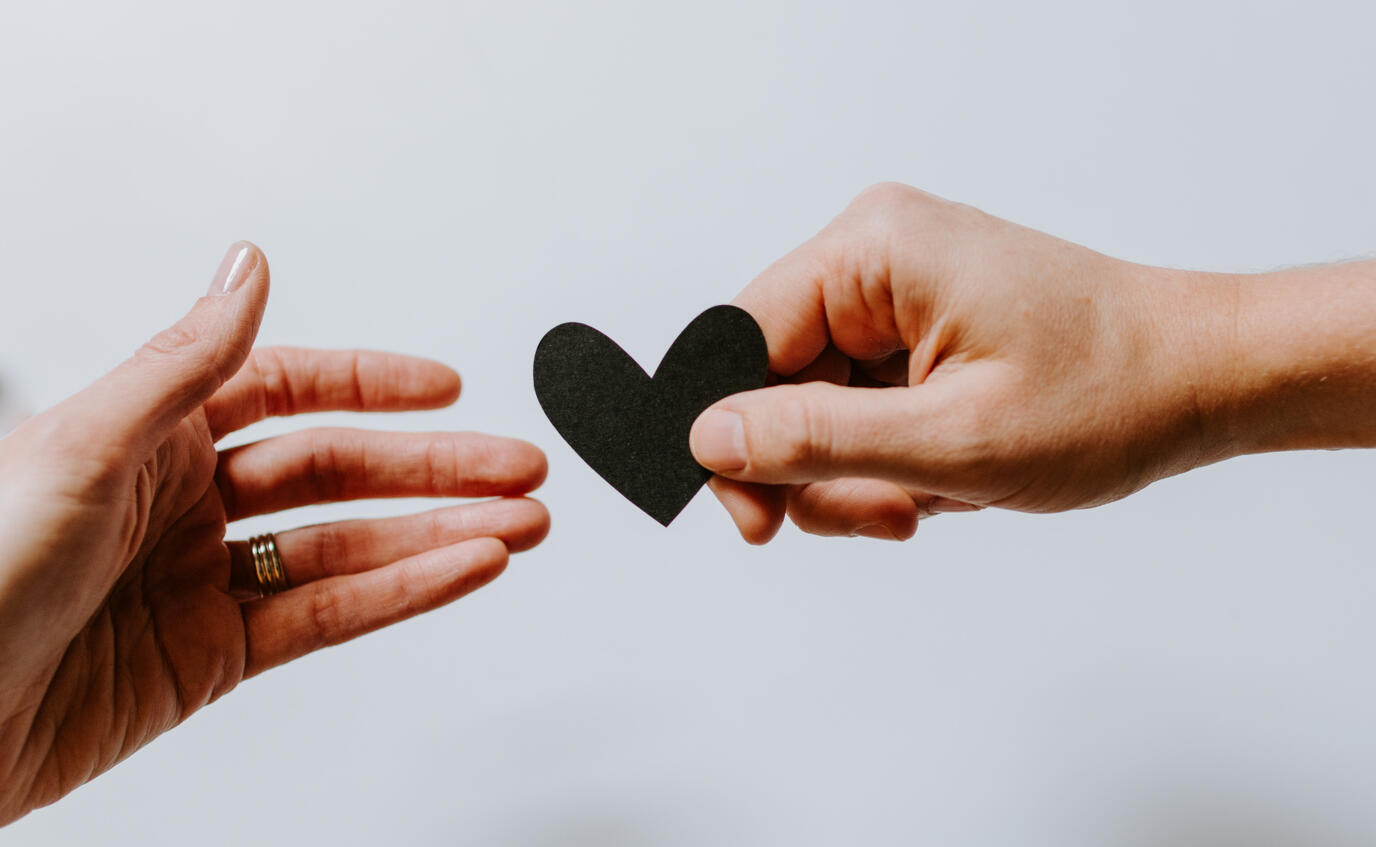 I've long been an advocate for empathy-building in companies by promoting and communicating user voice as much as possible. It's also inherent to my role to drive a customer-centric product. Whilst reading a recommended article, I came across an interesting initiative from former ClassPass and now Skyscanner CMO Joanna Lord.She explained how she delivered a one-off 'slay day' event, where:"the entire company supported CX and jumped in to work on help tickets, and get them to inbox zero…Engineers, product managers, and marketing all came out of that day obsessed with solving problems for the customer".Kahoot! is no stranger to encouraging company-wide customer support. In the very early days, all new hires spent time answering support tickets, and the founders were also committed to regularly hopping onto our helpdesk software. Fast forward to now - with nearly a hundred employees - no longer a handful! - how could I take this activity idea and execute it across the company? Here's how I did it.
Gather a small and dedicated task force to help
I recruited colleagues from marketing, customer support and HR to help manage logistics promote the event internally. My biggest challenge was making the activity something that wasn't just for marketing, sales and support folks. Crucially, we decided to overcome this by making the activity opt-out, not opt-in. I was pleasantly surprised to find there was little drop-out, and we ended up with a 70% participation rate in the whole company overall.We also realized that practically, we wouldn't be able to have employees answer support tickets in real-time. Therefore, we…
Grouped staff into small groups of 3-4 people, with each group taking an hour out of their day for the activity

Pulled a list of the top 20 trending support issues

Added our assumption for why the user contacted us about the specific issue

Asked staff to draft responses for as many tickets as they could in the time allocated

Also asked staff to brainstorm improvements for the issues at hand
Structure it to be inclusive
It's hard to arrange a fair and inclusive all-company activity when your teams are distributed! We organized the activity so that each employee took only one hour out of their day, and timed the activity so every couple of teams switched out every hour, so it was a bit like a relay race.This meant employees in the US could join a team in Europe in a fair time - it would be morning for the US folks, and early evening for those in Europe. To lessen drop-out, we added the incentive of prizes!
Prize for the team who came up with the best support ticket responses overall

Prize for the team who came up with the most creative solution to improve a common pain-point or challenge in the product overall
Cross-functional teams are a huge motivator
Positive feedback about the activity was mostly based around employees getting to collaborate and work with those they didn't normally.Many employees value the experience of working with different teams and understanding the different opinions and skills that are brought to the table.It also brought empathy to the support team, and helped newer employees get to know the product better!
Focus on product improvement and innovation
In the briefing document for the teams partaking in the exercise, I included what I thought to be a concise set of tone of voice guidelines, to help teams understand how to structure and write their answers to support tickets. However, I soon discovered all teams struggled to get through this and answer a sufficient amount of tickets, as well as brainstorm improvements in the time allocated.As someone who produces and consumes content nearly all day, I took this completely for granted! One team said they spent nearly 30 minutes just getting through the tone of voice content and understanding how best to frame a response. However, by the end of the day, we had 4-5 excellent suggestions for improvement.Therefore, as an immediate improvement - if we were to do the activity again - would be to reframe it as a product-focused exercise. Instead of drafting the answers to support tickets, we'd…
Focus on 3-4 current product or feature areas to improve

Spend the hour looking at current support tickets related to each issue

Collaborate on suggestions for improvements
TL;DR
A company-wide customer support day can bring many new benefits and insights, especially as a cross-functional, customer-centric activity. I'd recommend making it a product-driven exercise, and focus on the culture-building benefits it can bring.
---
---
Top tips for companies to support globally distributed teams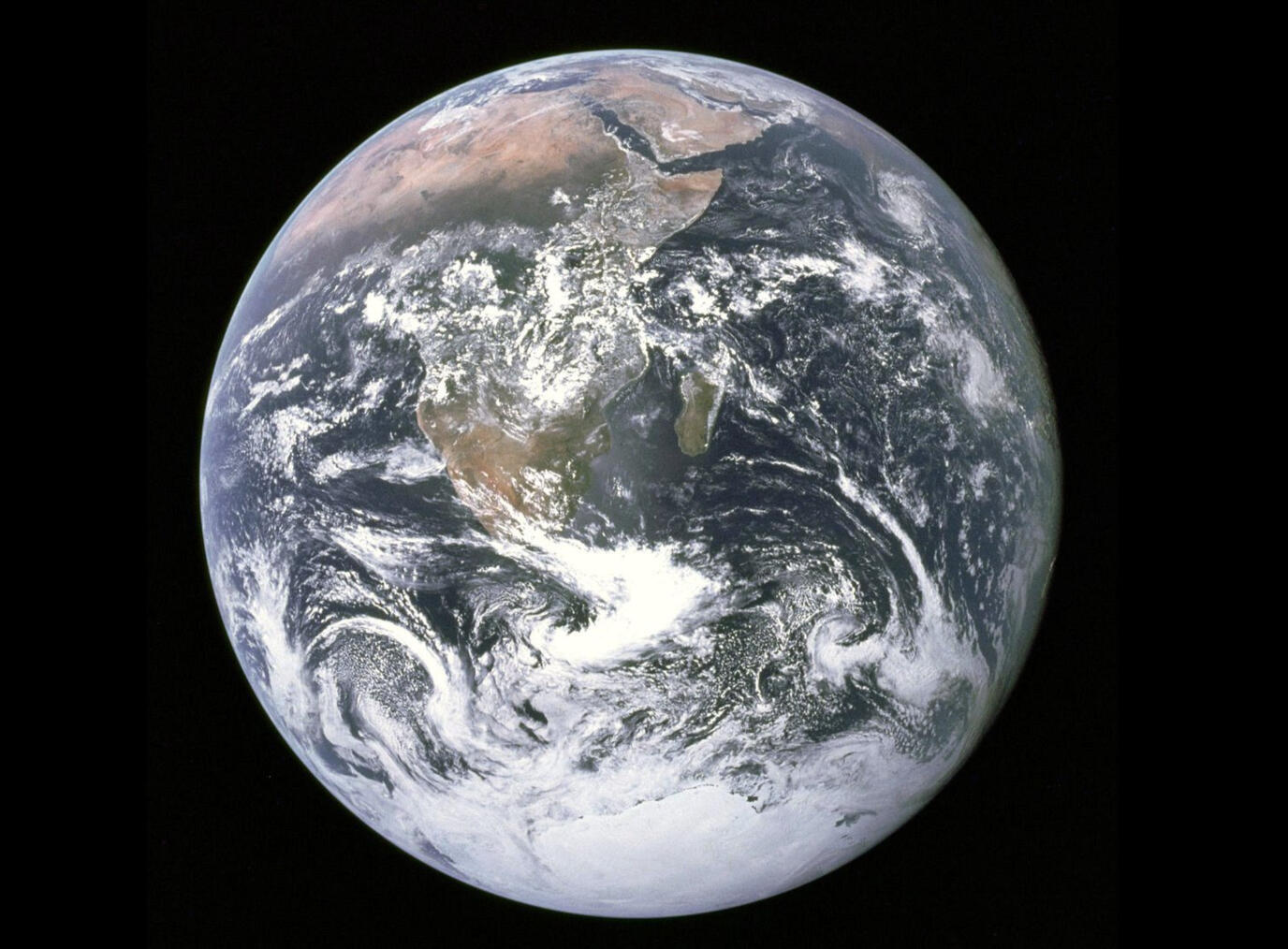 Scaling a company is tough, and the challenges get even more complicated as you grow your teams globally. How can companies ensure transparency, good communication, and shared culture on a daily basis when employees are literally thousands of miles apart?As a satellite-based employee for a company headquartered in a different continent, I struggle on a near daily basis with time zones! If you have teams from different business units distributed, it can be an efficiency nightmare. A simple solution is to install the Figure It Out Chrome extension or a similar tool, which conveniently displays your teams' times in color-relevant glory every time you open a new browser tab.Employees shouldn't just be aware of their colleagues' time zones — they should be considerate of them too! It can be tough for those in office hours behind another to deal with busy mornings and message overload. Conversely, it's not fair to those in offices that are ahead in time to constantly be pinged late in their evenings.
Practice good internal communications etiquette
Therefore, you should practice good internal communications etiquette. For example, don't send an urgent message to someone if you know it's 2am their time, and ensure employees use the 'mute' and 'Do Not Disturb' options on tools like Slack wisely. Be aware of setting up calendar invites across multiple offices so you don't have to constantly reschedule. Just because they work in a global company, employees shouldn't feel like they need to be constantly 'on'.
Appreciate the local cultures in all offices
Employees may all speak English despite being in various countries or even continents, but it's important that employees understand different backgrounds and life experiences. This helps build a sense of shared culture, as well as broaden mindsets without the need for physical travel.Show interest in the countries and cultures of your employees. Be sensitive and patient with those whose native language isn't English. Appreciate your employees' diversity. Ask questions sincerely and steer clear of reinforcing national or cultural stereotypes.
Agree on standardized formats for comms wherever possible
Seems like something obvious, right? However, a spreadsheet filled with important dates can quickly turn into a confusing ordeal without format clarity. The mm/dd/yy standard in the US is alien to most other countries in the world! Make it clear what you're using.Similarly, be clear and upfront about national spelling variations, and how this will affect your brand and platform. E.g. you may use a certain spelling on your website or app, but will you use the same when fielding customer support or in other comms? This won't always be practical, but it can save a lot of time and confusion.
---
---
The case for company-wide hackathons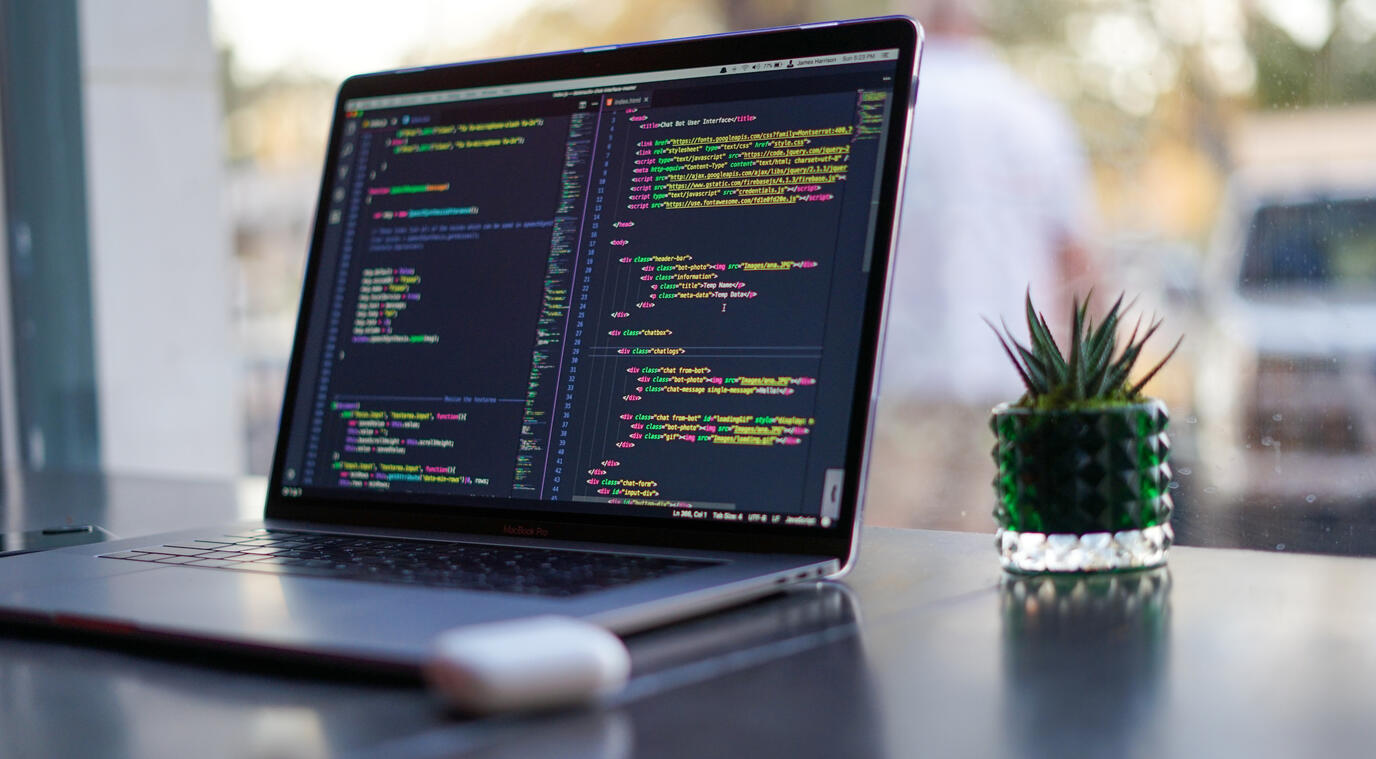 My former company, Kahoot!, is no stranger to internal hackathons — we conducted our first several years ago. A yearly initiative, our latest hackathon took place just before the holiday period of 2019, as an opportunity to wind-down after a year of hard work.The goal was simple — get creative and work on building a new game format! We would spend a day devising a concept and creating a working prototype which could be demoed back to the company. A team could have up to five individuals, with ten total teams participating: the competition element to a hackathon can be vital to incite innovation and creativity. My team decided to work on a brand new, in-browser game, with the goal to teach typing and spelling skills to US 4th grade kids. Here's what we learnt after twelve intense hours of teamwork!
Cross-functional teams rock
One of the fundamental parts of a hackathon is working in cross-functional teams, often with colleagues you never work with on a normal day. In our team, we had members from Infrastructure, Marketing, Customer Support and Design. With this mix, everyone had their own ideas, skills and experience to bring to the table. This also gave us a chance to build a strong bond, as we were all working towards the same goal.
Empathy building at its best
As a non-technical person working in technology, coding can often seem abstract. Actually seeing how my "pseudo code" was taken, written and implemented, helped give me great empathy for engineers. Conversely, the technical people I worked with could see the value I brought by providing the content, and structure of the game, as well as its proposed market and value proposition. With a hackathon, everyone is valued, and teams can learn from each other's strengths.
Imagination is everything
Despite our different roles and skill-sets, everyone on our team enjoyed gaming, and fully embodied one of Kahoot!'s values, curiosity. Hence, we couldn't resist throwing ourselves into developing a rich lore and narrative behind the game. Not only did we want to develop a typing game, we also wanted to build an RPG that would keep our market audience entertained and engaged. This interest and curiosity helped fuel specific character roles, storyline branches, and essentially build a more profound experience.
Discovered skills we didn't know we had
Another crucial part of a hackathon is pushing yourself to be challenged, and getting out of your comfort zone — something I am a strong advocate for! With such limited time, everyone on the team had to get their hands dirty, and execute however they could. Our boundaries were pushed and we were constantly problem-solving.At some point in the day, I found…
myself searching for textures to give character to game backgrounds, whilst also devising commands to build a point assignment system.

my colleague who spearheads Support recording himself playing guitar for our game soundtrack, as well as helping test the Javascript our Infrastructure Engineer wrote.

my other colleague in Marketing designing dungeon backgrounds in Photoshop and creating an entire storyboard from scratch.

our Graphic Designer illustrating fun villain characters to appeal to children. All of these were tasks we never did in our regular roles.
If not eye-opening, this element was enormously fun and engaging!To be laser-focused for one day working towards one clear goal can bring new experiences, develop problem-solving and communication skills, as well as drive innovation in your company. Therefore, I only have one question: when is your next company hackathon?
---
---
---
Top 4 common mistakes people make with their resumes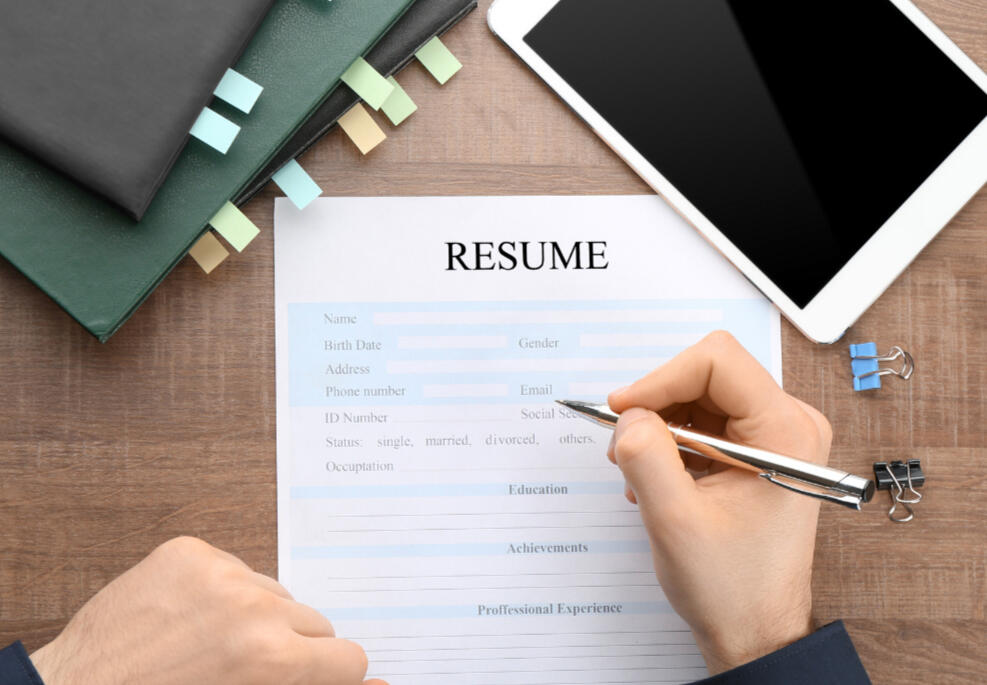 Everyone knows about checking for typos and grammar, but there are many other common mistakes that people make on their resumes, which hold them back from showcasing their professional narrative. Check out the ones I've encountered over and over again.
Mistake #1: Using the passive voice
This is the most overlooked mistake in my opinion, but it's fortunately an easy fix. Review the below variations. Which do you think sounds better?"I was responsible for leading a team of 5 developers" OR
"Led a team of 5 developers"The second is more impressive, concise, and leaves no room for guesswork. The passive voice is when the subject of the sentence receives the action, rather than performing the action. Using the passive voice can make it sound like you were just a passive participant in a project rather than the driving force behind it.In a resume, you want to showcase your skills, accomplishments, and experiences in a way that shows that you take ownership of your work. Using the active voice, and clear, action verbs, emphasizes your role in each achievement, and makes your resume more engaging and dynamic.
Mistake #2: Being repetitive
Too many people forget to sense check their resumes and end up repeating the same phrases, or describe their experiences in the same way multiple times. This immediately makes your resume less engaging. It also makes it harder for a potential employer to understand the full scope of your skills and experiences - and what sets you apart from others.It also shows a lack of care and attention to detail. If you're repeating the same information throughout your resume, it can make it seem like you're not putting in the effort to tailor your application for the receiver. Moving onto…
Mistake #3: Not tailoring your resume to the role or function
Don't make the mistake of sending out a one-size-fits-all resume - as this doesn't show the value you offer in the market. Tailor your resume to each job you apply for by highlighting the skills and experiences that are most relevant to the position. This shows that you've done your research and are serious about the job.Tailoring your resume to the job also helps a lot with getting past ATS software. Scan the job description carefully, and, whenever you find keywords related to your responsibilities and achievements, make sure to include them in your work experience section.
Mistake #4: Being too long-winded
A resume should never be longer than two pages, and 90% of the time, it should be one page maximum. Unless you're seeking roles in a very niche field, there's no need to include every single role you've worked on your resume. There's also no need to add every single qualification you ever received, or go back to your high school education.The summary is the space to set your narrative. It should be a few sentences, to concisely outline your level of experience, top achievements, goals, and passions.Each experience section should have no more than 3-4 bullet points that follow a simple formula - the action you took (or the responsibility you held) and the impact it achieved. There's no need to go into more granular detail than this.
Avoiding these common mistakes will ensure your resume stands out and gives you a greater chance at success.